My early years.
My early years
I grew up in the sticks of Kent and was lucky enough to have a horse-riding Mum, who taught me to ride from a young age. Outside of school I spent most of my time climbing trees, jumping stuff, racing ladybirds, pissing off the dog or competing in horse-shows. For the most part I loved school, and played almost any sport I could. For whatever reason my favourite subjects were the sciences, maths and geography, and I studied those at A-level before going on to the University of Manchester to study Physics with Astrophysics. I chose this because physics is sexy and fascinating and space is even more of those things.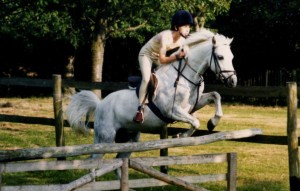 Much to the chagrin of my parents, I discovered my teenage passion and therefore my identity was going to revolve around metal (the music, not building material).  I quickly bought myself an old electric guitar and disappeared for a few years down a cacophony of Metallica riffs, Pantera solos and the like. More on the music page, if you're brave enough.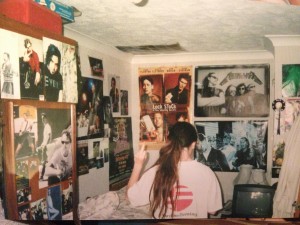 I remained a die-hard metalhead throughout Uni, and in between tequila suicides at Jilly's Rock Club I managed to graduate, somehow, with a 1st class degree. With full intention to begin a Master's degree, I moved to London in 2005. After a summer of more rock'n'roll and a brief foray in modelling, I decided my best course of action was to start seriously applying for a….. gameshow. Multiple gameshows in fact. The first one I applied for was advertised as "use your powers of skill and deception to win £100,000".  Sounded good. After a ton of auditions, I was selected to as one of the five contestants!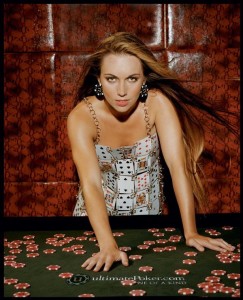 Then came the big reveal: the show's premise was to take complete beginners and train them how to play poker from three of the time's biggest names: Phil Hellmuth, Annie Duke and Dave 'Devilfish' Ulliott. I INSTANTLY fell in love with the game, especially after winning the first sit'n'go and therefore convincing myself I was a boss. I was hugely inspired by all three of the coaches and their level of stardom. They seemed to live the ultimate rock-star life, and if I wasn't going to become a one from guitar playing I was sure as hell going to become one via poker!
After the show I started playing poker more and more frequently at the Gutshot card club in London. The next summer the managers asked if I would go to the World Series of Poker in Las Vegas to host their online coverage. Hell yes I would! This drew me further into the industry (and away from my one-and-hopefully-only 9-5 job that I had for a while) and soon poker was my life.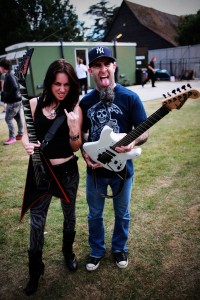 My first major success was winning the Ladbrokes European Ladies Championships for $30,000 and after that came more opportunities for more presenting, photoshoots and the like.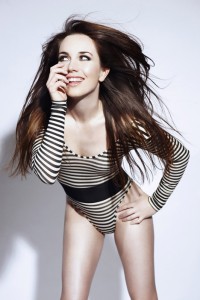 My biggest poker achievement so far came in April 2010 when I won the European Poker Tour (EPT) in San Remo for $1,700,000. That was a good week. Winning the largest EPT in history also got the attention of the wonderful folks behind Pokerstars who invited me to join team Pokerstars Pro, and I've been their resident Livinator since.