Poker

Player


TV

Presenter
&

Adventurer

I'm Liv: born in the UK, female, brown hair. I'm best known for being a poker player. I won a European Poker Tour in 2010, which was rather fun! 

I absolutely love most things science-related, and have a degree in Physics with Astrophysics from the University of Manchester. I also do some TV presenting – my most recent show is "The Mind Control Freaks" airing on Discovery Channel right now. My favourite things include mountains, rational people, wearing costumes, untouched nature and guitars.
- My blog -
Should women-only tournaments exist?
There's been renewed discussion within the poker community on the topic of w... Read more
Read More BLOGS
- WATCH MY SHOWREEL -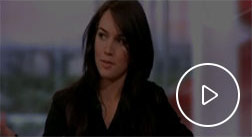 See more videos
- Latest Tweets -
Liv Boeree @liv_boeree - 29 May
Treehead http://t.co/VnH4MoemiN

Liv Boeree @liv_boeree - 27 May
Blimey... @Cristiano has joined team @PokerStars - welcome sir! Watch his intro video here: https://t.co/TQkJ1kboe5

Liv Boeree @liv_boeree - 26 May
Just had a Krav Maga lesson. Bruised.

Liv Boeree @liv_boeree - 29 May
Treehead http://t.co/VnH4MoemiN

Liv Boeree @liv_boeree - 27 May
Blimey... @Cristiano has joined team @PokerStars - welcome sir! Watch his intro video here: https://t.co/TQkJ1kboe5

Follow on Twitter